Drylining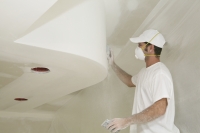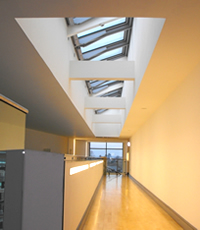 Our experienced team produce a finish that when decorated gives you a seamless, crack free surface ready for a final coat decoration.
The process consists of three applications:
Bedding the tape and filling out the joints.
Secondary filling out due to shrinkage of material.
Final coat.
All stages are sanded down as applicable.
Definition:
Dry lining is a generic term applied to the use of (typically) plasterboard on timber or metal frames. Or (in the case of a finish to block work walls, on plaster 'dabs') as a replacement to conventional building practices ('wet trades') where brick or block, or more traditionally lath and plaster would be specified.
The term dry lining strictly applies to the use of plasterboard to replace a sand and cement or wet plaster finish to internal block work, although its use has become more broadly associated with internal fit out throughout the building. In this application the term studwork (from the timber or metal studs that form the frame to which the boards are fixed) is more commonly used.
The main advantages of dry lining relate to the speed of installation and lower imposed water loadings on a building.
Other advantages include the fact that the use of lightweight partitions will result in a lighter building with consequent benefits in the specification of the foundations, together with greater flexibility in designing and changing the internal shape of the house as a the client's needs change.
The lightweight nature of the partitions also allows far greater flexibility in the design of upper floor layouts, where a conventional brick or block partition may prove out of the question on most types of floor.