Metal Partitioning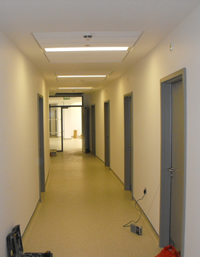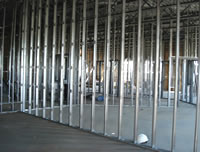 Roe Drylinings Ltd offers a wide range of metal stud partitioning systems, which is made up of a metal stud system and a variation of plasterboard depending on the specification required.
This method of creating walls is a fast and efficient method due to its non load bearing capacity and the use of dry techniques.  This method has been used in all types of buildings from houses, commercial, recreational and industrial properties. 
Roe Drylinings Ltd can design and specify metal stud partitioning systems to suit all requirements whether it be for fire resistance, acoustic performance or design quality.